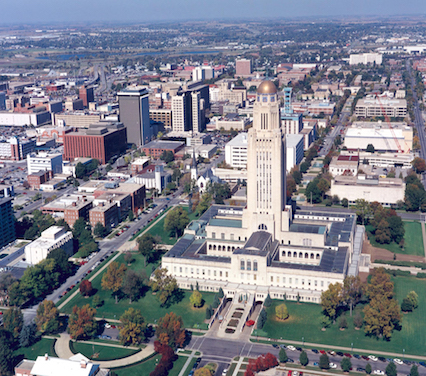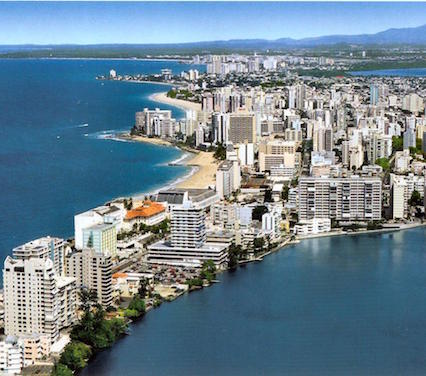 Core Values
Professionalism: In order to be certified, court reporters must first go through an extensive education and certification process. First, stenographers must learn an entirely new language, phonetic shorthand. This can take many years, and during that time, stenographers have been clocked reaching speeds of more than 300 words per minute. During the process of learning a new language and attaining incredible speed, they also gain the attention and stamina necessary to prepare true-to-detail transcripts under various demanding conditions.
Accuracy: Part of court reporters' certification process involves a test where court reporting student must record 5 minutes of legal, medical and/or technical material with a minimum accuracy of 95%. That means that the final transcript delivered to you should be an exact, word for word record of what was spoken in the proceedings.
Speed: Another qualification of court reporter certification is speed. In fact, court reporters must be able to record live speech at a speed of at least 225 words per minute. This allows court reporters to keep up with testimony of even the fastest talkers.
Composure: Court reporters are experienced with all kinds of proceedings covering a wide range of topics. They are trained to maintain professionalism and composure under the most awkward of topics or most contentious of circumstances.
Timeliness: Court reporters live by schedules. They know they are relied on by attorneys and witnesses alike to arrive on time, come organized and ready to start and deliver final transcripts in a timely manner.
Confidentiality: Your court reporter is held to the same confidentiality standards as attorneys, paralegals and court staff. They are relied upon to not share anything they have heard or seen in the proceeding. They take this confidentiality seriously.
Impartiality: Court reporters work for both sides of the case, treating both attorneys and all witnesses as clients. Even though one attorney hires the court reporter, he or she is ethically bound to treat everyone with the same care and professionalism. To remain totally impartial, the court reporter will not interject his or her opinion of the case, witness or subject matter.
Our Competitive Advantage
Start with the technology. Our certified court reporters (CCRs) come with the very latest training in real-time documentation, including proprietary systems such as LiveNote™ and e-Transcripts ™. These are experienced, fast and efficient professionals who are well versed in a variety of specialties and come bearing all the hallmarks of effective support.
Of course, producing documents is only a small part of what we do here at ACE Reporting-US. Our logistical specialists take care of everything necessary to plan and execute a pretrial proceeding, from booking conference rooms to providing travel support, maps and guaranteed confirmations.
We have gained the trust of our clients by providing dependable, consistent, and accurate work in a timely manner. Our court reporters are the best in the industry with experience in every type of legal proceeding, such as depositions, hearings, EUOs, arbitrations, conferences and meetings.
ACE Reporting-US Executive Team
Kelly – President/CEO
Kelly started ACE Reporting-US as a sole proprietor in November of 2004. She brings over 21 years of experience and an extensive background in the court reporting and legal fields. She holds a BS in Education, as well as a Juris Doctor in Law. Kelly is passionate in her management of subcontractor and employee relationships and believes her experience in identifying and recognizing different strategies to maintain contracts locally, as well as nation-wide, promotes further development and success of the company.
Mark – Vice President
Mark holds a Bachelors degree in Business Management, and also brings 23 years of military experience and leadership to ACE Reporting-US.  He has served as a Unit Commander, Executive Officer and Army Reserve Administrator in the United States Army.
As Vice President of ACE Reporting-US, Mark is the lead contract manager and executes proposals for new business development  Mark has been extremely involved in the development and management of numerous contracts with the Social Security Administration.  Mark is responsible for personnel supervision and subcontractor performance systems at ACE Reporting-US. He joined ACE Reporting-US in 2010 as a Verbatim Hearing Reporter. Using his broad base of experience, he developed the training programs that are currently used company-wide to train new court reporters and VHRs.
Preston – Chief Operations Officer
Preston is the 2nd ranking member of ACE Reporting-US's management team and is primarily responsible for all day-to-day operations within the company. He started doing contract Verbatim Hearing Reporter work in 2011 as a sub-contractor in Nebraska. Preston has been an active VHR since then and enjoys covering hearings from time-to-time. As a member of ACE Reporting-US's 4-person board of directors, Preston provides crucial input on all business-related decisions.
 Preston thrives under pressure and prides himself on his excellent communication and management skills. He assumed the #2 position of Chief Operations Officer of ACE Reporting-US in 2016 and has worked in that capacity since. In addition to his duties as COO, Preston also manages VHR personnel and scheduling matters in Regions 5, 6, 8 and 9.
Preston serves as ACE Reporting-US's primary Point of Contact in the company's extensive working relationship with the Social Security Administration. In doing so, he leads all meetings ACE Reporting-US conducts with SSA Headquarters management officials.
Shauna – Office Manager/Scheduling Coordinator
Shauna is the Office Manager/Scheduling Coordinator at ACE Reporting-US, LLC.  Shauna has been with the ACE Reporting-US Team since January of 2017, and brings 20 years of previous experience working as a Legal Assistant/Office Manager for a prominent law firm in Lincoln, Nebraska, that specialized in injury law.
Shauna oversees all scheduling-related matters, coordinates credentialing and training for VHRs, as well as assists with bookkeeping and management of all contractor and employee files. She is a very integral part of the ACE Reporting-US team and works closely with all VHRs, court reporters, and coordinates directly with attorneys and local state agencies to schedule reporters as needed.
Riley – Administrative Support Specialist
Riley has been a part of the ACE Reporting-US team since 2017. Being new to the industry, he is consistently learning new aspects and how to incorporate past managing, work experience. He oversees the daily scheduling and communication of Verbatim Hearing Reporters in Regions 4, 5, 8 and 9. Riley assists in the interaction with the SSA offices to ensure proper procedures and provide any updates on the VHR's. He also coordinates with the office manager to assist in scheduling the on-boarding and training of new VHR's. Riley has earned an Associate's degree in Business Management/Accounting.  
Shannon – Administrative Support Specialist
Shannon has an A.A.S. in Agricultural Management and Business Technology.   She has two years of prior VHR experience and brings a wealth of knowledge to the ACE Reporting-US team by providing support and direction to VHRs assisting with questions that may arise concerning processes and procedures. as well as providing support with data entry tasks. Shannon works with accounting and payroll and manages processing and timely receipts of delivery tickets for all VHR's
Cindy – Accounting Specialist
Cindy has been with the company since December 2017.  She holds degrees in Accounting and Business Management and has been working in the accounting field for more than 25 years. In addition, she brought experience in setting up the accounting department for a newly formed business, been the Client Manager at an accounting firm, and worked in banking for over 15 years. 
Cindy is in charge of creating, processing electronically, and making any adjustments needed for all invoices for over fifty Social Security government offices, in addition to local contract jobs.  She also processes payroll for over 300 employees and contractors and maintains the accounts receivable.  Cindy also assists with communication with the Social Security offices personnel for accurate accounting records.
MaryJo – Administrative Assistant
Mary Jo holds a B.A. in Education, with endorsements in Business Education and Diversified  Occupations, graduating with honors.
She brings 10 years of experience as a previous Coordinator/Director of the Nebraska Career and Technical Education Resource Center, as well as an office assistant in a large prestigious accounting firm here in Lincoln, Nebraska. 
Mary Jo assists in the payroll department by verifying uploaded tickets and comparing data to preliminary SSA reports.  She enters data into spreadsheets used to generate invoicing and payroll.  She is also a liaison
 between VHRs and ACE Reporting-US for any issues or questions that arise concerning payroll.
ACE Reporting-US Locations
Continental United States
Mayaguez
Virgin Islands
St. Thomas
St. Croix
Aguadilla
Patricio
Ponce
Madisonville
Owensboro
Paducah
Nashville
Paris
Chicago
Minneapolis
Duluth
Mankato
St. Cloud
Valparaiso
Gary
Lafayette
Flint
Lansing
Battle Creek
Jackson
Livonia
Oak Park
Detroit
Ft. Gratiot
Oakbrook
Grand Rapids
Kalamazoo
Oklahoma City
Clinton
Lawton
Ada
Ardmore
Enid
Wichita Falls
Amarillo
Tulsa
Bartlesville
Miami
Muskogee
Poteau
Stillwater
Salt Lake City
Casper
Cheyenne
Rock Springs
Denver
Ft. Collins
Grand Junction
Scottsbluff
Sheridan
Cody
Billings
Helena
Missoula
Great Falls
Twin Falls
Pocatello
Kalispell
Rapid City
Glasgow
Boise
Honolulu
American Samoa
Guam
Hilo
Maui
Kona
Kauai
Reno
Santa Barbara
San Luis
Fresno
Porterville
Hanford
Moreno Valley
Indio
Palm Springs
Hemet
Norwalk
Oakland
Pasadena
Phoenix North
Prescott
Needles
Flagstaff
San Bernardino
Victorville
Orange
San Jose
Watsonville
Stockton
Tucson
Globe
Mayaguez
Virgin Islands
St. Thomas
St. Croix
Aguadilla
Patricio
Ponce
Madisonville
Owensboro
Paducah
Nashville
Paris
Chicago
Minneapolis
Duluth
Mankato
St. Cloud
Valparaiso
Gary
Lafayette
Flint
Lansing
Battle Creek
Jackson
Livonia
Oak Park
Detroit
Ft. Gratiot
Oakbrook
Grand Rapids
Kalamazoo
Oklahoma City
Clinton
Lawton
Ada
Ardmore
Enid
Wichita Falls
Amarillo
Tulsa
Bartlesville
Miami
Muskogee
Poteau
Stillwater
Salt Lake City
Casper
Cheyenne
Rock Springs
Denver
Ft. Collins
Grand Junction
Scottsbluff
Sheridan
Cody
Billings
Helena
Missoula
Great Falls
Twin Falls
Pocatello
Kalispell
Rapid City
Glasgow
Boise
Honolulu
American Samoa
Guam
Hilo
Maui
Kona
Kauai
Reno
Santa Barbara
San Luis
Fresno
Porterville
Hanford
Moreno Valley
Indio
Palm Springs
Hemet
Norwalk
Oakland
Pasadena
Phoenix North
Prescott
Needles
Flagstaff
San Bernardino
Victorville
Orange
San Jose
Watsonville
Stockton
Tucson
Globe
Hawaii, American Samoa, & Guam
Mayaguez
Virgin Islands
St. Thomas
St. Croix
Aguadilla
Patricio
Ponce
Madisonville
Owensboro
Paducah
Nashville
Paris
Chicago
Minneapolis
Duluth
Mankato
St. Cloud
Valparaiso
Gary
Lafayette
Flint
Lansing
Battle Creek
Jackson
Livonia
Oak Park
Detroit
Ft. Gratiot
Oakbrook
Grand Rapids
Kalamazoo
Oklahoma City
Clinton
Lawton
Ada
Ardmore
Enid
Wichita Falls
Amarillo
Tulsa
Bartlesville
Miami
Muskogee
Poteau
Stillwater
Salt Lake City
Casper
Cheyenne
Rock Springs
Denver
Ft. Collins
Grand Junction
Scottsbluff
Sheridan
Cody
Billings
Helena
Missoula
Great Falls
Twin Falls
Pocatello
Kalispell
Rapid City
Glasgow
Boise
Honolulu
American Samoa
Guam
Hilo
Maui
Kona
Kauai
Reno
Santa Barbara
San Luis
Fresno
Porterville
Hanford
Moreno Valley
Indio
Palm Springs
Hemet
Norwalk
Oakland
Pasadena
Phoenix North
Prescott
Needles
Flagstaff
San Bernardino
Victorville
Orange
San Jose
Watsonville
Stockton
Tucson
Globe
ACE Reporting-US
129 North 10th Street
Grand Manse, Suite 110
Lincoln, NE 68508
Email: info@acereportingus.wpengine.com
Corp: 402-261-3289
Fax: 866-239-5693
ACE Reporting-US, LLC | A Registered Nebraska LLC. |Copyright 2019 All Rights Reserved